Last Weekend of Regular Hours: April 1 and 2
We will be open Saturday, April 1st and Sunday, April 2nd from noon until 5 p.m., and then apple barn will close for the season. Our thanks to everyone for a wonderful and extended year. We look forward to seeing you all next season!
Continued sales will still be possible in April but will be by appointment only, and you can call or email us (details on the Contact page) to set up a time to visit.
---
Highway D Road Closure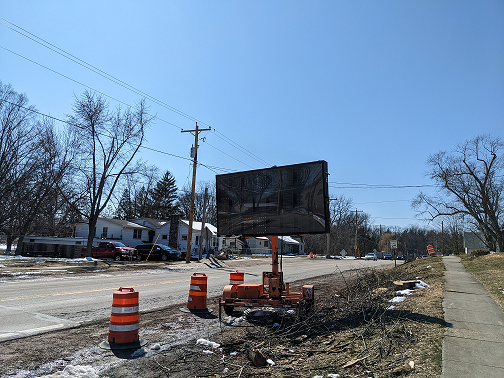 Starting Monday, April 3rd, the Highway D / Washington Ave. road that leads to the orchard will be under construction for a major rebuilding project.
Signs may indicate that the road is closed, but we understand from the project coordinators that it will still be possible to drive through to the orchard.
Construction on the portion in front of the orchard should be complete in June which is well before the new apple season starts.